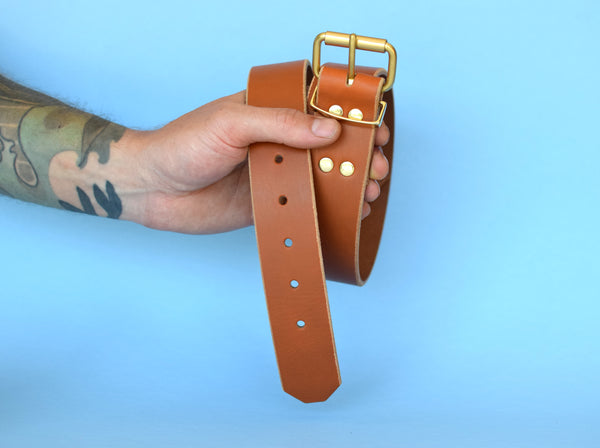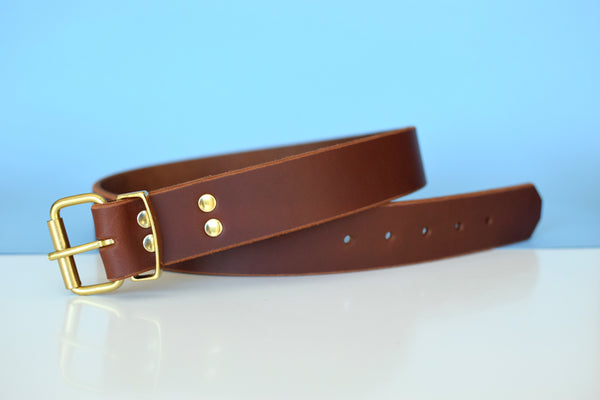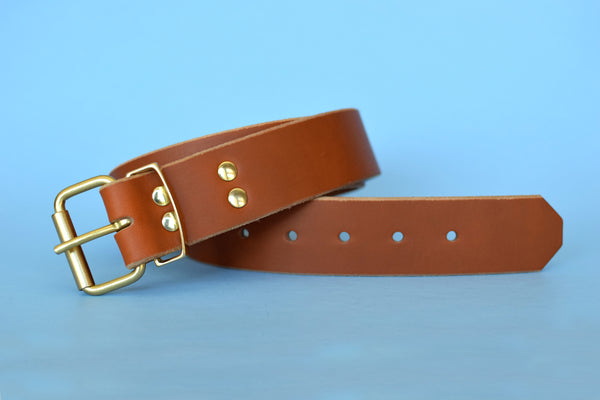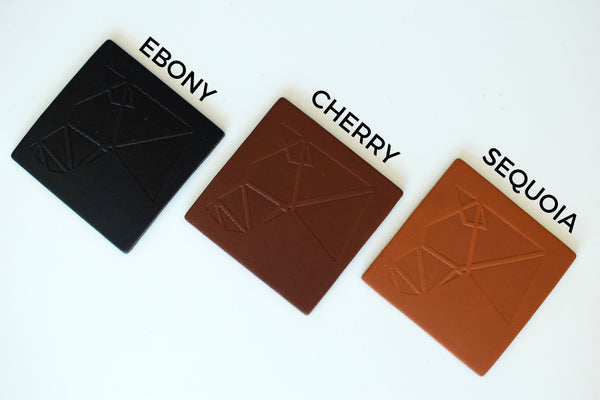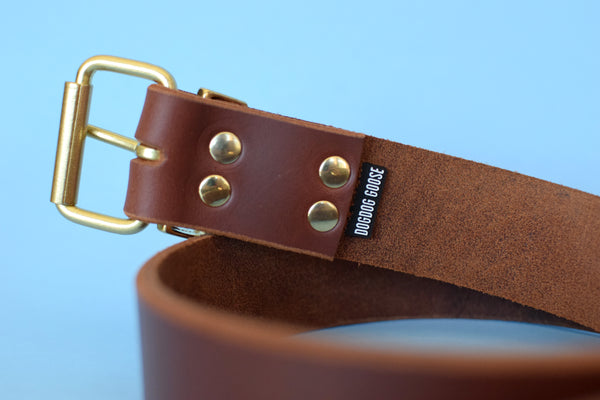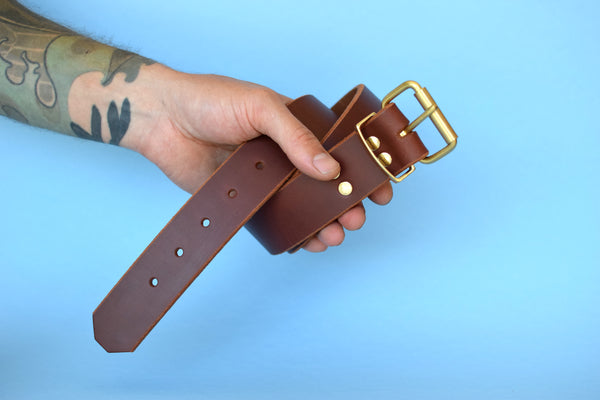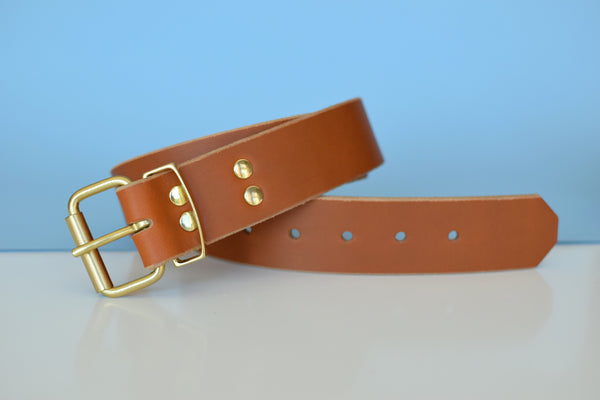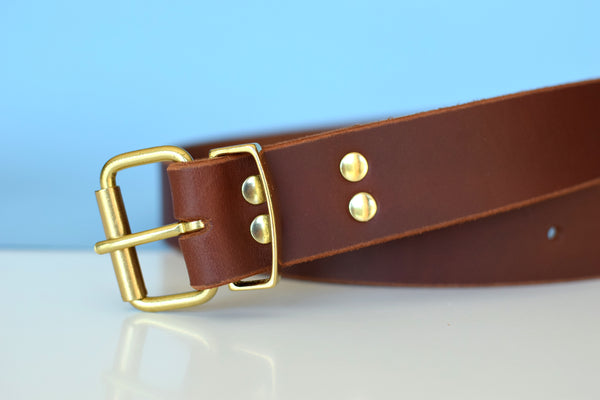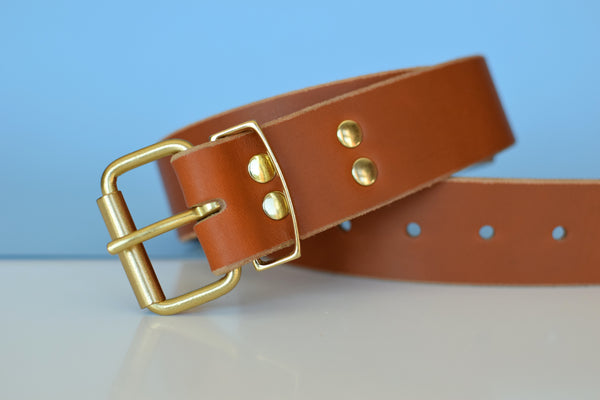 EXCLUSIVE LEATHER COLLECTION - Apex Leather Belt
EXCLUSIVE LEATHER COLLECTION - APEX LEATHER BELT
This leather belt is made from Cypress Latigo - a luxurious full grain cowhide. This is a thick, tough leather that has been combination tanned with chrome and veg tan processes and has a semi-finished backside. This gives the leather great technical properties for outdoor gear, making it durable yet supple. Every belt has hand-frenched edges for a polished look. All hardware components are solid metal and backed by our lifetime warranty against breakage.

 Specs:
Leather Width: 1.5"
Hardware: Brass
**Belts are made to order - please allow 2-4 weeks for creation prior to shipment.
Sizing:
Belts are measured from the buckle to each of the available holes. We recommend measuring your current belt to the hole that you normally wear it on. In most cases, this will be your pant size number plus 2" (example you wear a 32" waist pant and a belt measuring 34").
**ABOUT REAL LEATHER**


- Real leather can be rigid to begin with but will soften up greatly with use/wear. Proper oiling can aid in the break-in process and will also help to extend the life of the leather. One application of conditioning oil has already been applied to the collar to help soften and protect the leather, and instructions for care are included.
- It is normal for genuine leather products to stretch over time, especially if used in wet environments. This should be taken into consideration when choosing a size for your dog.

- Because leather is a natural, porous product, the colour and texture will change. This is normal, and will add to the rugged look and feel of buying an item that is made from real leather. Over time each item will develop a character and look that is truly unique. The degree and rate of change will vary from piece to piece, as it is affected by environment such as exposure to moisture, conditioning and care products, and even your dog's own unique hair and skin oils. No two collars will age in exactly the same way. The colour change will be more prominent in items made from lighter colours of leather such as natural tan, yellow, or teal. If you wish to preserve the true colour longer, remove the items before swimming or exposing to moisture. Despite any colour changes, the integrity and durability of leather will remain for many years when properly cared for.

- Each and every leather hide is unique, so colours may show variance from the listing photos. We will often purposely select raw hides that show markings, blemishes, and scarring to give every collar an individual look. Every item will grow to develop it's own unique, broken-in character over time. When properly cared for, the integrity of real leather will last for many years to come. 

- The safety and well-being of you and your dog is our number one priority, which is why all metal hardware components are warrantied against breakage for the life of the collar. In the rare event that a metal component fails, it will be repaired free of charge or replacement hardware will be mailed. All required shipping for collars to be repaired is at buyer's expense.
- Please note that the finish on plated metal hardware components can wear with use and change colour over time - this is normal and not covered by the hardware warranty. For safety purposes, dogs should always be supervised while wearing collars and all fittings should be inspected regularly.

Please don't hesitate to contact with any questions prior to purchasing.