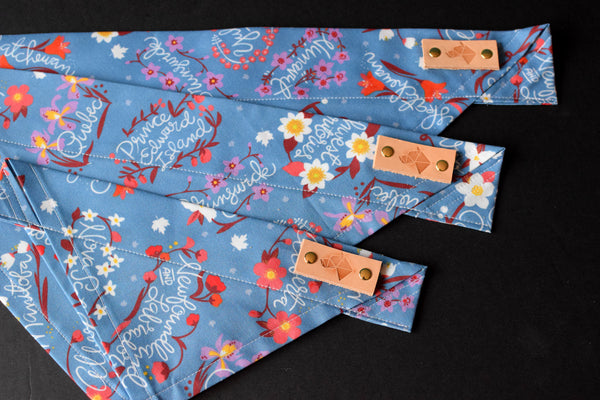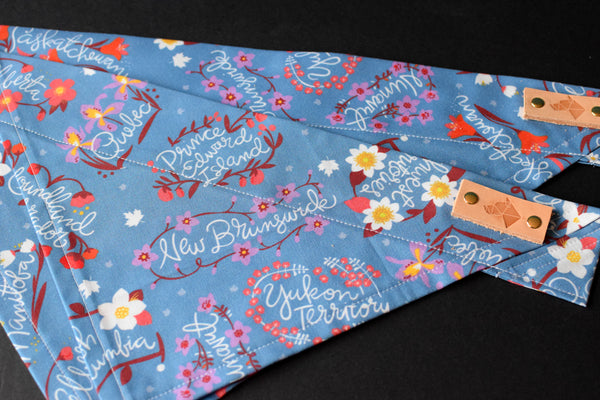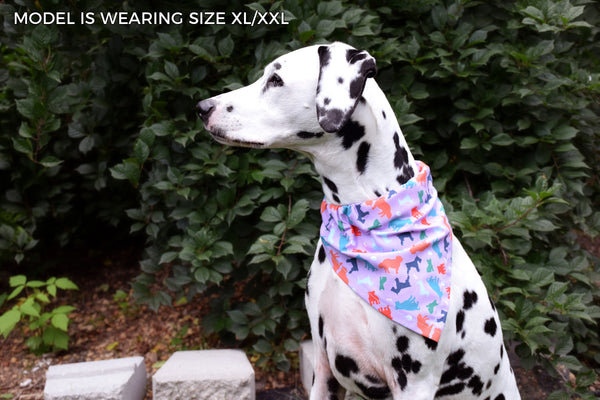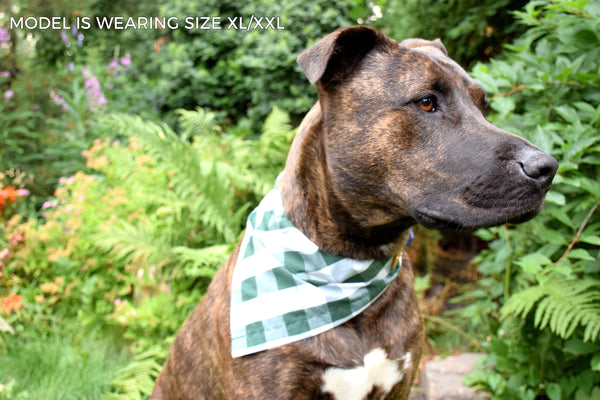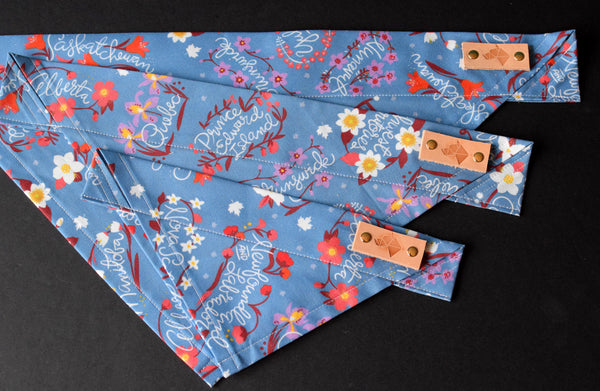 Dog Bandana - Home Town Cotton Dog Scarf
DDG DOG BANDANA
Slide-on cotton dog bandana, designed to slide onto your dog's collar - no need to tie or fasten! Simply slip your dog's collar through the collar channel and fasten the collar onto your dog as usual.
Pattern: Home Town
**SIZES**
Since the bandana slides onto the collar and does not require fasteners, it does not need to reach all the way around the dog's neck. Collar channel length of the bandana can be shorter than the dog's total neck measurement.
XS/S:
Collar channel length: ~10"
Accepts collars up to 1" wide
M/L:
Collar channel length: ~14.5"
Accepts collars up to 1 1/4" wide
XL/XXL:
Collar channel length: ~20.5"
Accepts collars up to 1 1/4" wide
Channel lengths can vary slightly as all items are made by hand.
**PLEASE NOTE**
- Machine wash gentle cycle, cold. Lay flat to dry.
- Placement of pattern will vary with each item and may not be exactly as shown. If you would like a specific province name on your bandana, feel free to make a note at checkout - we will do our best to accommodate requests as supply allows, but specific provinces cannot be guaranteed.
- In an effort to be economical, standard shipping for bandanas does not include tracking info/insurance. Please message prior to purchasing if you require a quote for these upgrades.
- Collar not included.