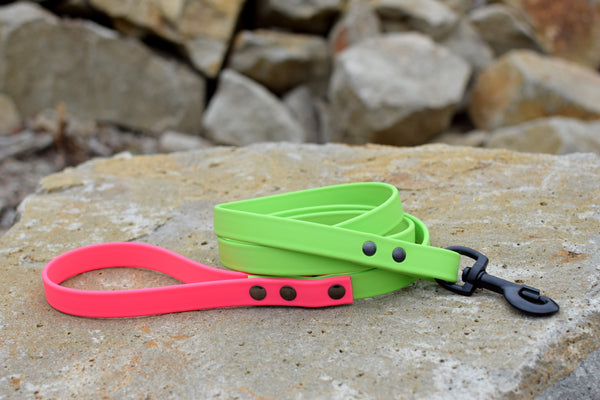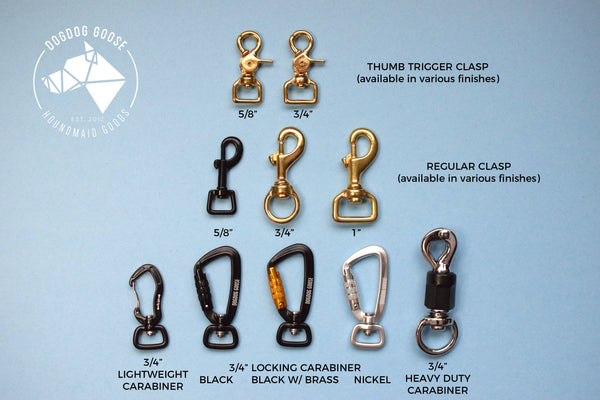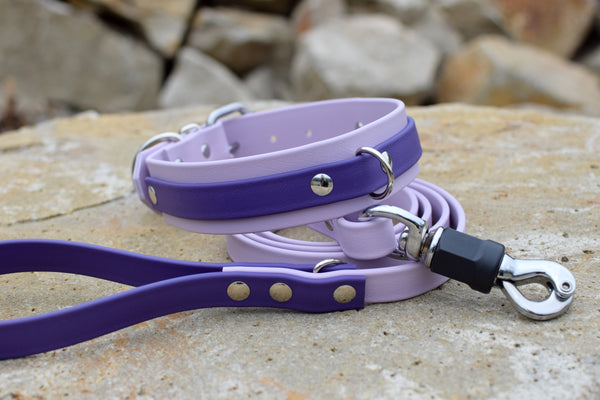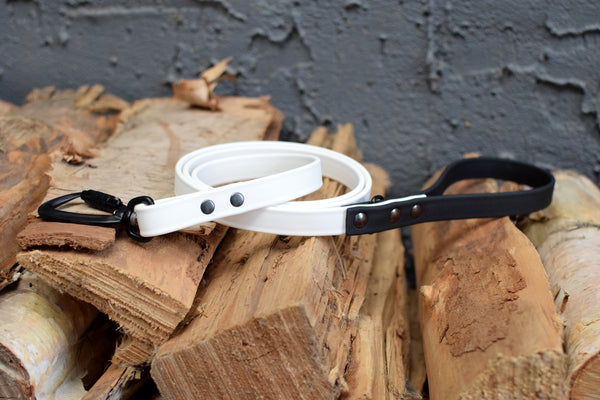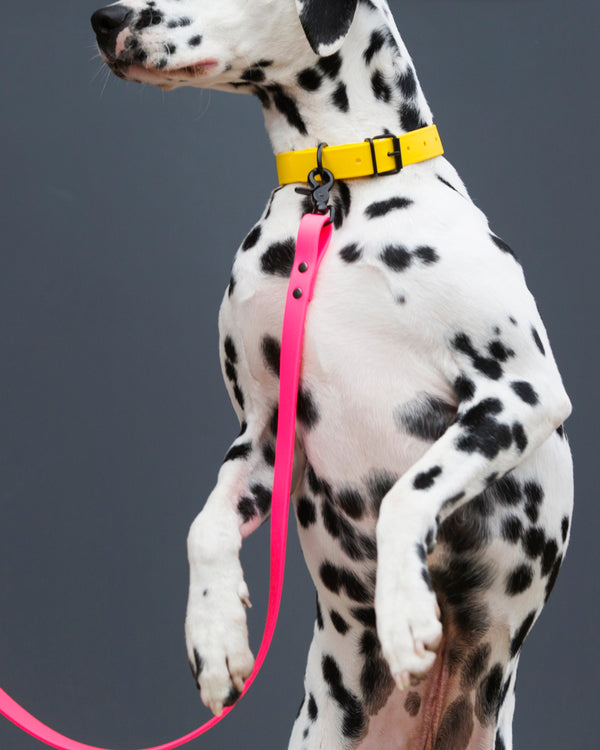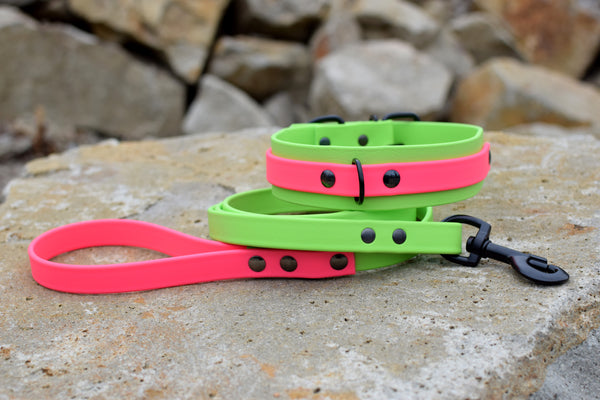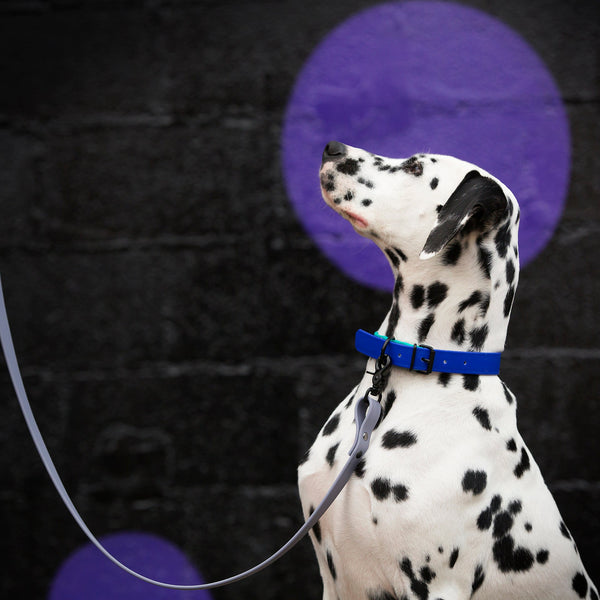 Design Your Own - Two-Toned Biothane Leash
BIOTHANE LEASH
This listing is for a 3/4" wide biothane leash with powder-coated black hardware.
Made of durable, waterproof synthetic biothane material with solid metal black-coated hardware, this leash is sturdy enough for even the toughest canines! Design has been thoroughly swim, tug, scratch, roll-in-mud tested on my spotted canine. 
Clasp Style:
Regular Clasp: Fits best on d-rings that are minimum 3/4" - great for dogs who are 25lb and up or dogs who are walked on a harness
Small Dog (5/8"): A narrower leash with a lighter weight clasp, great for small dogs
Thumb Trigger Clasp: Fits well on all sizes of DDG Collar
Locking Carabiner: A quarter twist, spring loaded sleeve provides extra security
**ABOUT BIOTHANE**

- Biothane is a synthetic material composed of an embossed "leather-like" PVC outer layer and a nylon core. It is waterproof and stinkproof which is great for dogs who love to swim, and the colour will remain bright for years to come. 

- Biothane can be cleaned with warm water and soap, or a cloth with a dab of rubbing alcohol. Care instructions are included with every item when shipped. In rare events, a small amount of colour transfer to the fur is possible, however it is non-hazardous and will clean with soap and water.

- Colours may vary from the photographs as each monitor will show colours differently. 

- All metal hardware components carry a lifetime warranty - in the rare event of a failure, just contact the shop and replacement parts will be sent out.

Please don't hesitate to contact with any questions or special requests prior to purchasing.