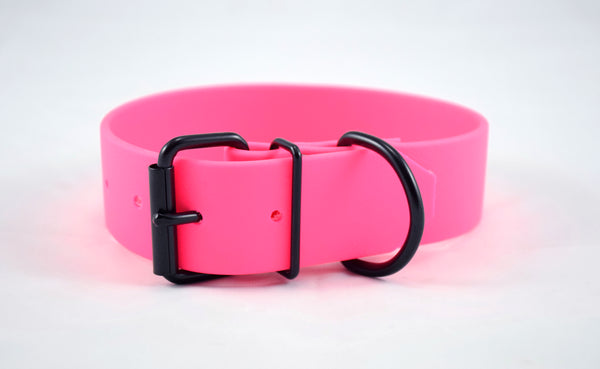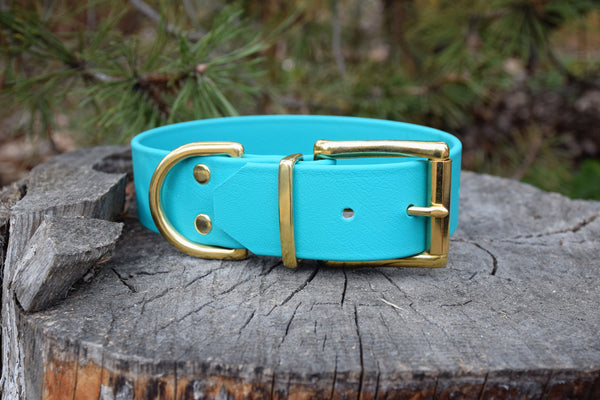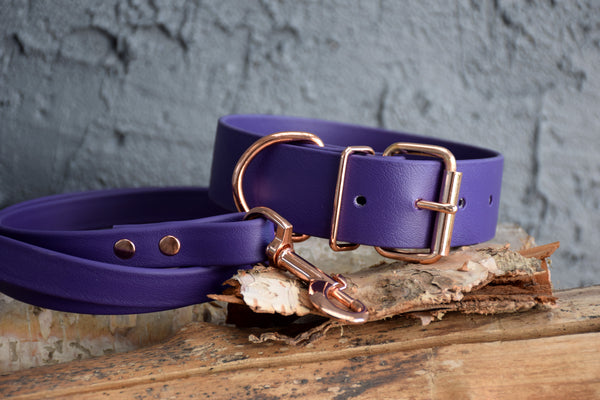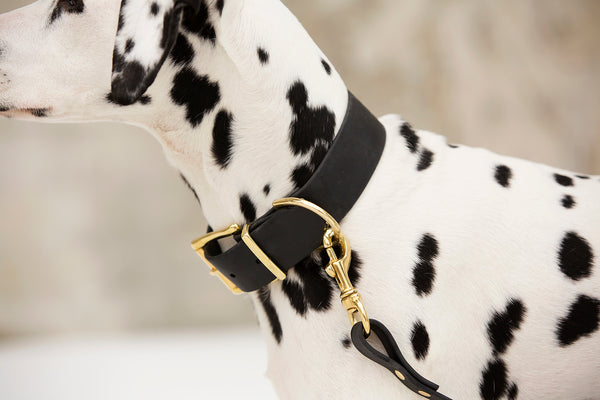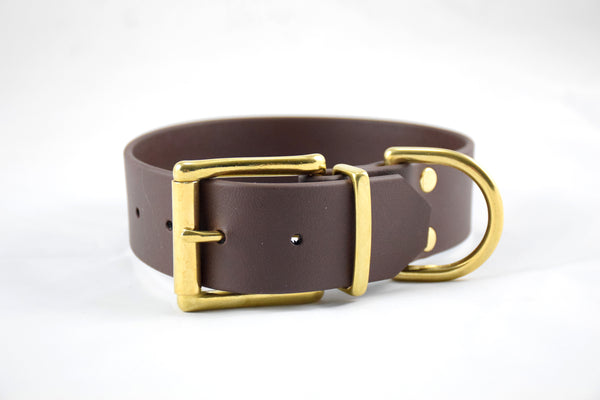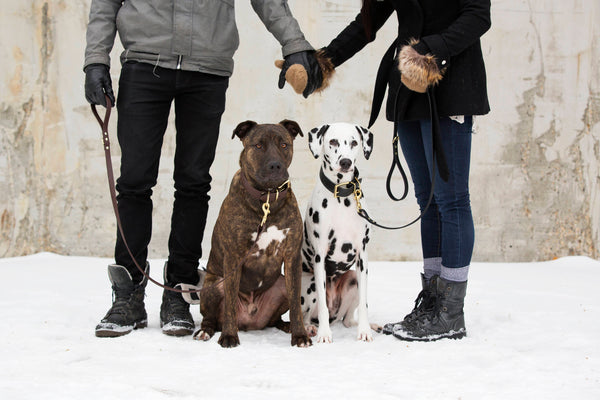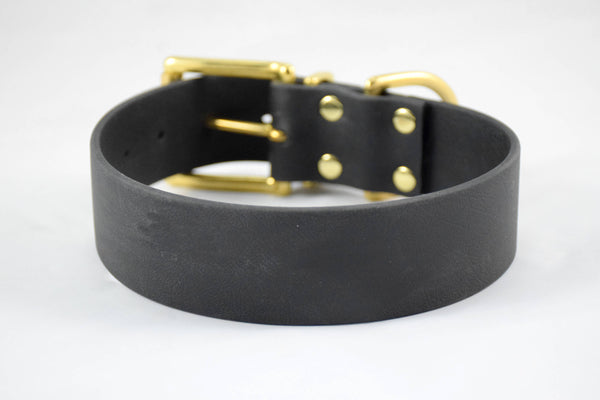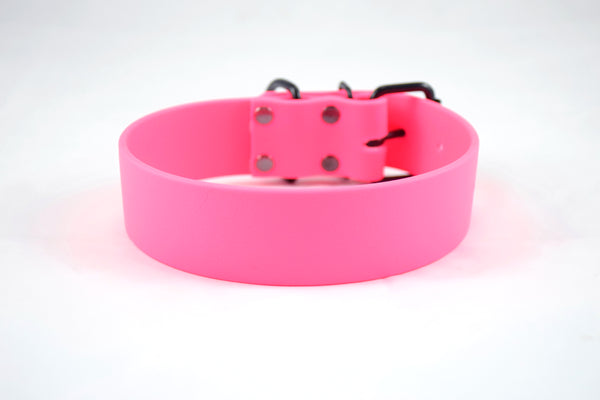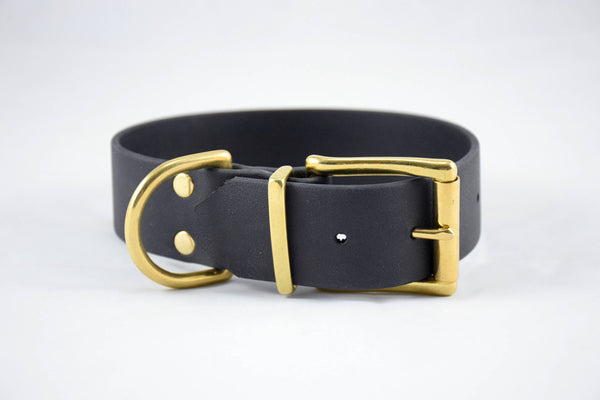 Design Your Own - The Undomiel BT Collar, 1.5" Wide Biothane Dog Collar
THE UNDOMIEL BT COLLAR
1.5" biothane buckle collar with solid metal hardware.

Made of durable, waterproof synthetic biothane material with solid metal accent hardware, this collar is sturdy enough for even the toughest canines! Design has been thoroughly swim, tug, scratch, roll-in-mud tested on my spotted canine.
Sizing:
WIDTH: 1.5"
Measurements listed for all collars in the shop are the lengths of the actual collar in inches on the available settings - NOT the snug neck size they are designed for, since this can vary depending on preference of fit. Lengths of the collars are measured when they are unbuckled and laying flat on a measuring tape. It is important to take into account some breathing room to make sure your dog is fitted comfortably. More tips for sizing your dog can be found here.


**ABOUT BIOTHANE**

- Biothane is a synthetic material composed of an embossed "leather-like" PVC outer layer and a nylon core. It is waterproof and stinkproof which is great for dogs who love to swim, and the colour will remain bright for years to come. 

- Biothane can be cleaned with warm water and soap, or a cloth with a dab of rubbing alcohol. Care instructions are included with every item when shipped. In rare events, a small amount of colour transfer to the fur is possible, however it is non-hazardous and will clean with soap and water.

- Colours may vary from the photographs as each monitor will show colours differently. 

- All metal hardware components carry a lifetime warranty - in the rare event of a failure, just contact the shop and replacement parts will be sent out.

Please don't hesitate to contact with any questions or special requests prior to purchasing.