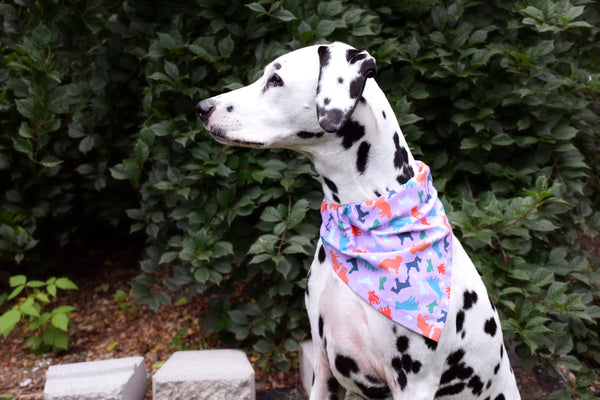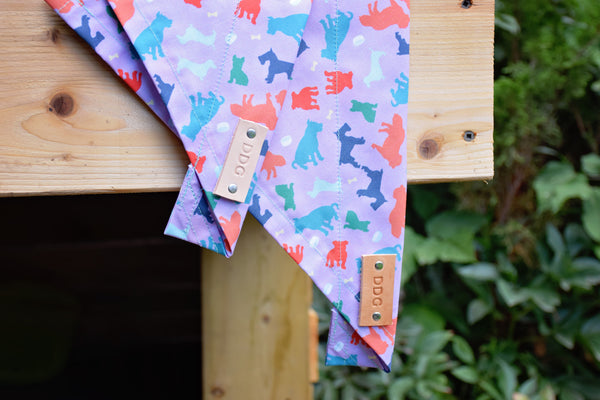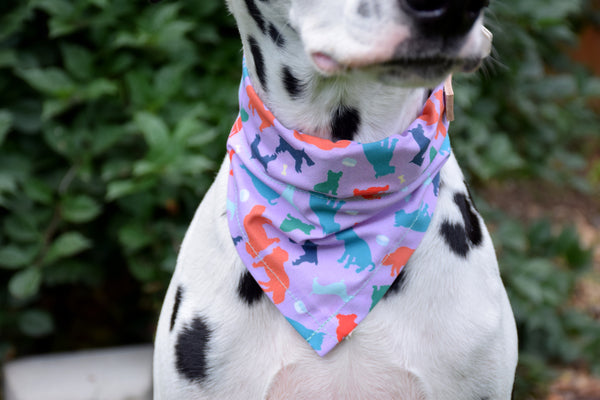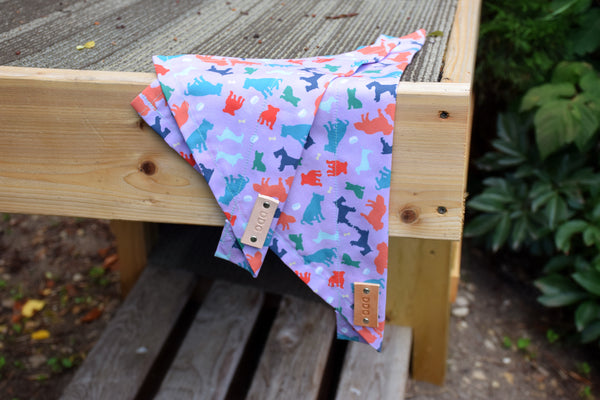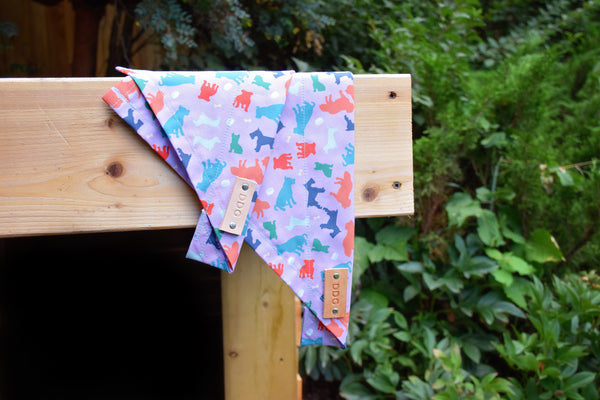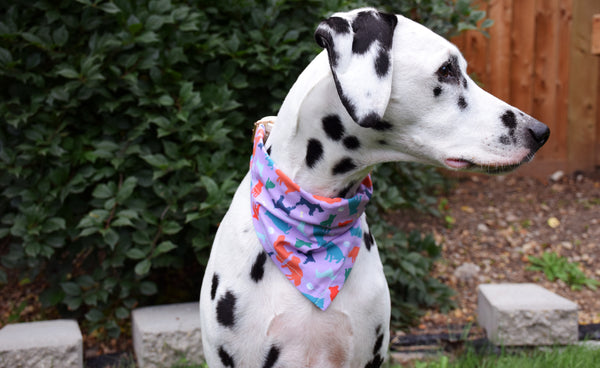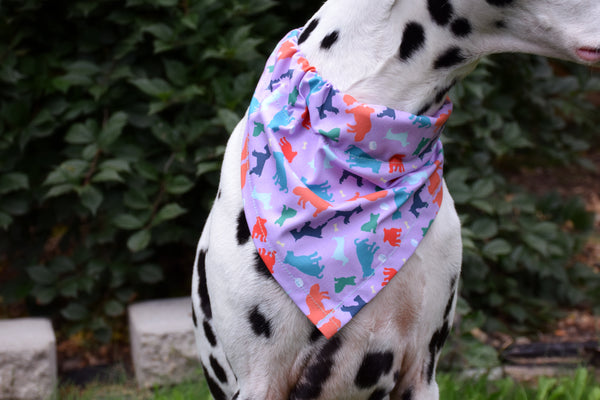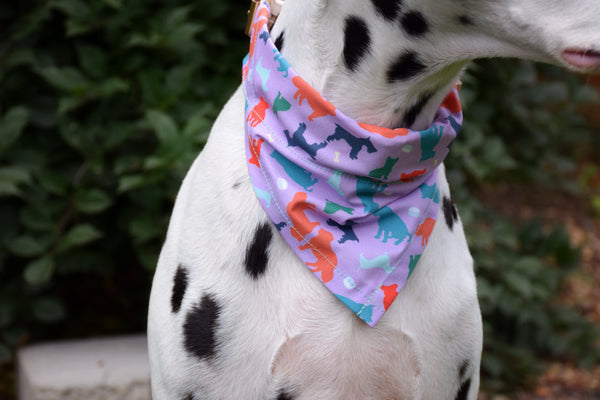 Dog Bandana - "Doggy Confetti" Artisan Series Cotton Dog Scarf, Craftsturbator//Sibina Fisher
DDG DOG BANDANA
Introducing the ARTISAN Bandana Series - patterns designed by talented artists and illustrators to inspire collaboration and creativity!
Pattern: Doggy Confetti, by Crafsturbator // Sibina Fisher
Craftsturbator [craft-ster-beyt-er] noun, she who stimulates the visual and sensory centres of (herself or another) through the use of different types of media to achieve pleasure.
Sibina Fisher has explored many mediums including fibre art, acrylic and watercolour painting, resin art, and digital illustration as forms of self-expression. She identifies as an arts and crafts magpie, often being inspired by shiny new mediums and techniques. This has led to a life of sampling new and different techniques which bring her happiness and joy, hence the Craftsturbator was born.
Craftsturbator.com
IG: @craftsturbator
Slide-on cotton dog bandana, designed to slide onto your dog's collar - no need to tie or fasten! Simply slip your dog's collar through the collar channel and fasten the collar onto your dog as usual.
**SIZES**
Since the bandana slides onto the collar and does not require fasteners, it does not need to reach all the way around the dog's neck. Collar channel length of the bandana can be shorter than the dog's total neck measurement.
XS/S:
Collar channel length: ~10"
Accepts collars up to 1" wide
M/L:
Collar channel length: ~14.5"
Accepts collars up to 1 1/4" wide
XL/XXL:
Collar channel length: ~20.5"
Accepts collars up to 1 1/4" wide
Channel lengths can vary slightly as all items are made by hand.
**PLEASE NOTE**
- Machine wash gentle cycle, cold. Lay flat to dry.
- Placement of pattern will vary with each item and may not be exactly as shown.
- In an effort to be economical, standard shipping for bandanas does not include tracking info/insurance. Please message prior to purchasing if you require a quote for these upgrades.
- Collar not included.
Materials: cotton,leather