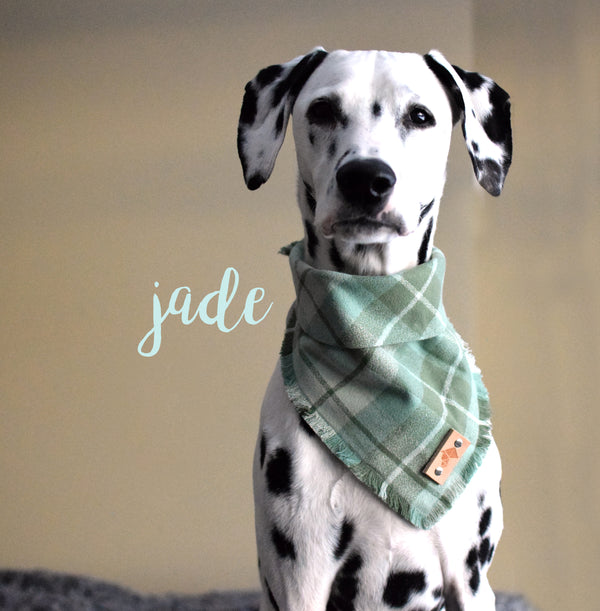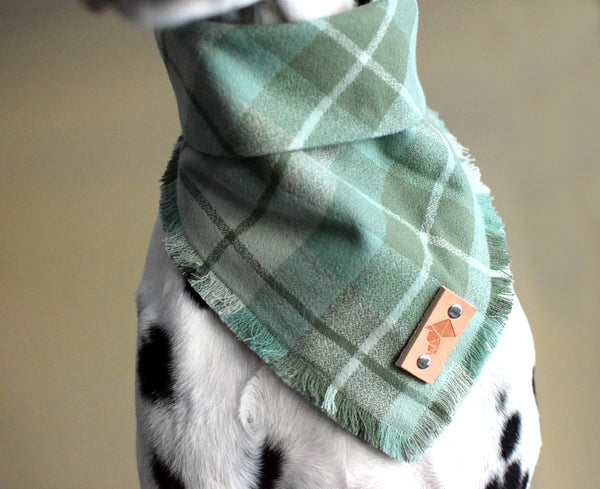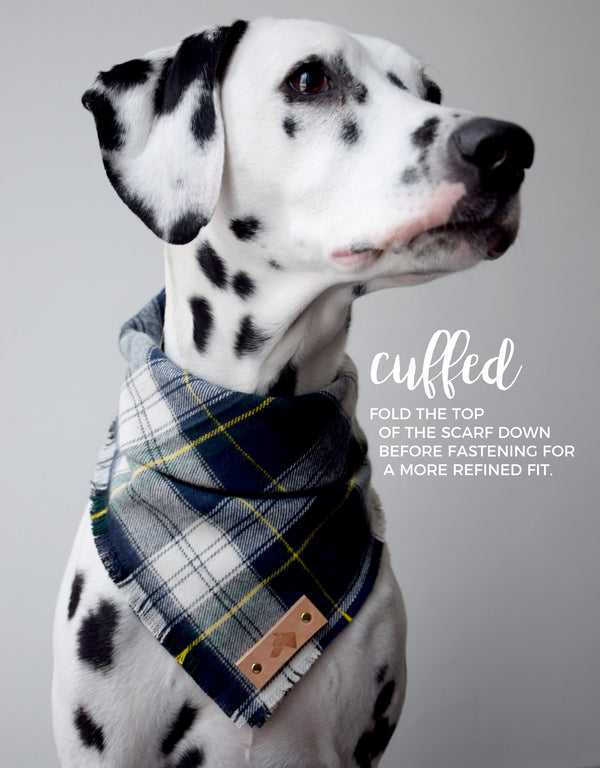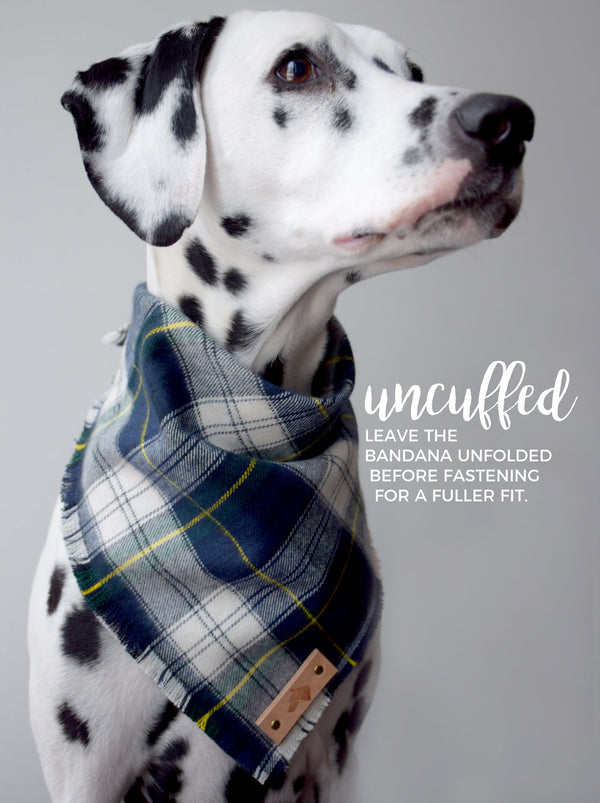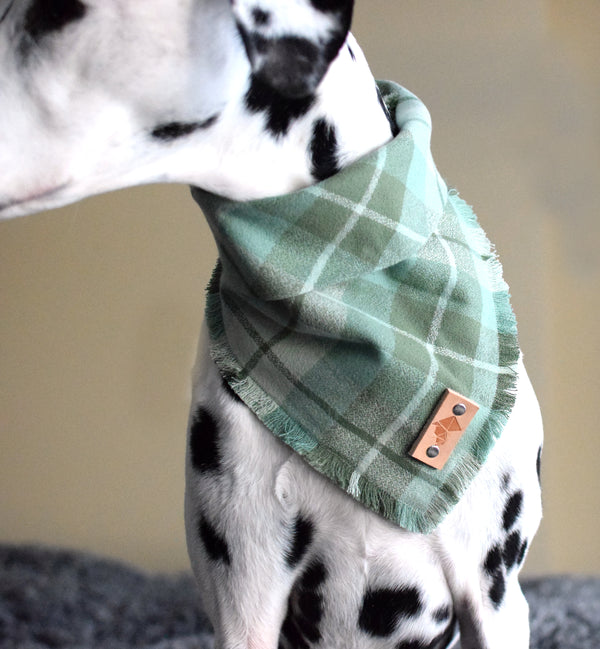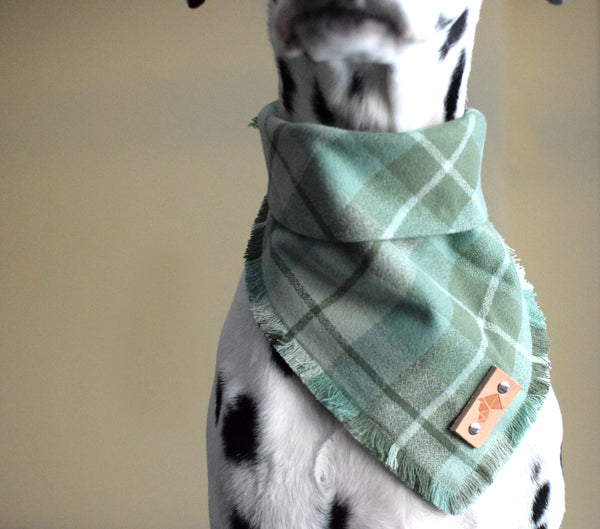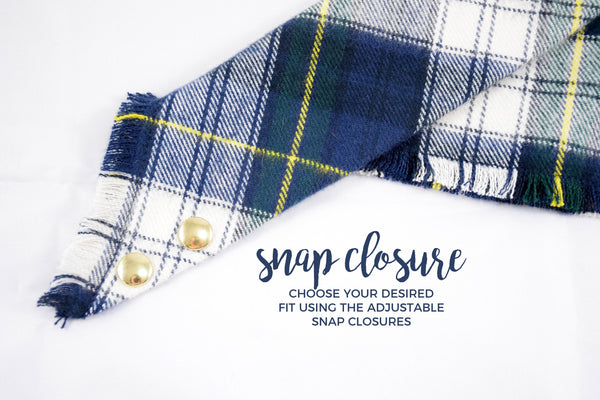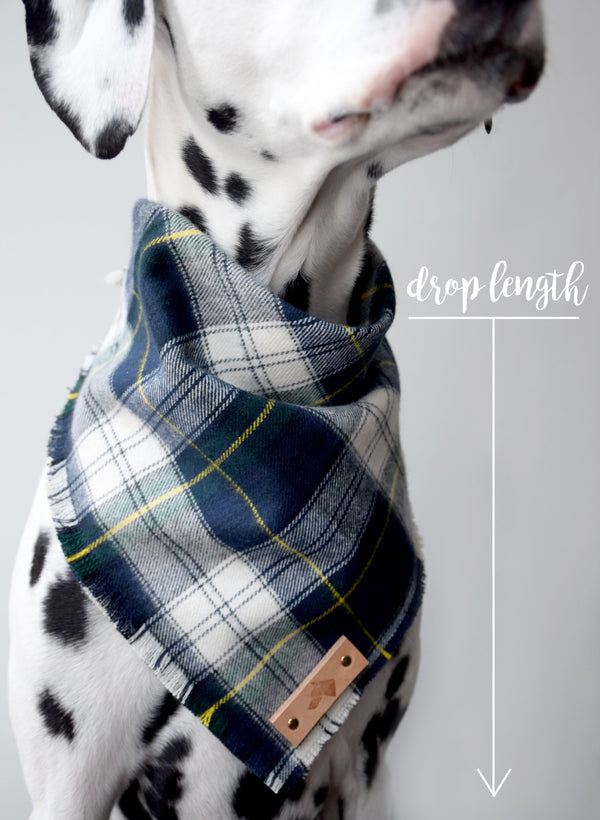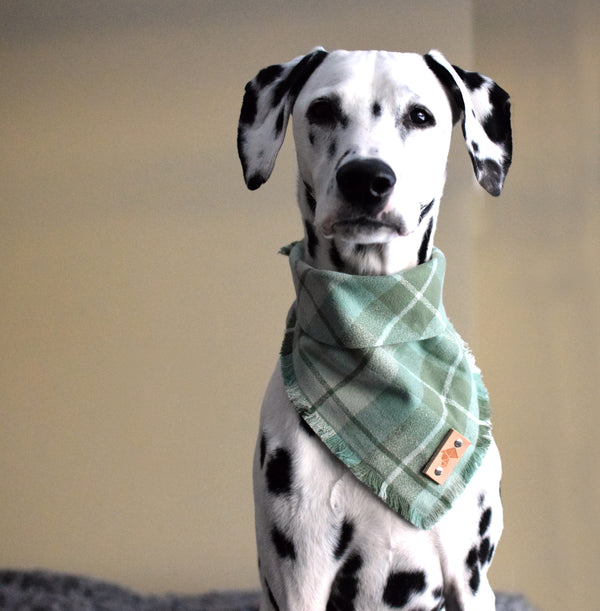 JADE Fringed Flannel Dog Bandana - Snap/Tie On Cotton Scarf
Flannel Dog Bandana
Head out on your next adventure in style with the fringed flannel line of snap-on bandanas from DDG!
These bandanas can be fastened using the adjustable snaps, or knotted to fit a smaller neck. To knot, simply tie a single knot and then fasten the snap to hold secure - this eliminates the need to double knot the scarves! Fold the top down before fastening for a more refined look, or wear uncuffed for a bigger, fuller scarf.
Pattern: Jade

**SIZES**

Sizes listed are the distance between the snaps.

XS/S:
Snap Adjustability: 12 - 14"
Knotted Length: approx. 10"
Drop Length (uncuffed): 8"

M/L:
Snap Adjustability: 18 - 20"
Knotted Length: approx. 16"
Drop Length (uncuffed): 11"

XL/XXL:
Snap Adjustability: 23-25"
Knotted Length: approx. 20"
Drop Length (uncuffed): 14"

To shorten the drop length, simply cuff the bandana by folding the top edge down. Exact dimensions can vary slightly as all items are made by hand.

**PLEASE NOTE**

- Machine wash gentle cycle, cold. Lay flat to dry.

- Placement of pattern will vary with each item and may not be exactly as shown.